Best Services - Entertainment - Pretoria - Gauteng
Guitar4All has been running since 1999, it was started in Cape Town by two working musicians, Sandy Voortman and Pete Stanford. Guitar 4 all moved to Johannesburg in 2001 where it has grown from strength to strength through the years. Due to the popularity of our courses, we have now extended into the Pretoria region, opening a new branch in Irene to spread our passion for teaching guitar to all! Guitar4all ­is an interactive, professionally designed guitar tuition course for ALL guitar players…the only way to learn to play!
Who are the lessons geared for? Absolute beginners… We'll get you playing your guitar in 12 weeks! Professional guitar teachers will guide you through the Beginner's phase, to get you up and running. Everything we teach you in class or online is explained and demonstrated on a digital audio or CD support program – ­ your "24-hour teacher" to use at home! Playing along with the tunes is like jammin' with your very own band! Beyond Beginners… Guitar4all offers 5 more logically linked courses (12 weeks each) to get you "out of that rut" and turn you into good guitar players. Give us a call (or email) and we'll give you a free assessment, to see which course level you should join. Sample one of our FREE live online lessons today – Book here! Most importantly… Guitar playing is meant to be fun! Our group classes will introduce you to people who play on the same level as you. You'll be jammin' along together and making musical buddies in no time! Live and interactive online guitar lessons are also available if you cannot join the in-person group classes.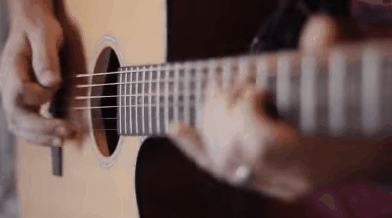 OUR SERVICES
So you've played a bit? Not sure which Guitar course level to join? Let our pros give you a free assessment to ensure that you get onto the appropriate course level.
Our courses are designed logically, to help you progress as a guitar player from one level to the next.
Absolute beginners ­ you have nothing to fear! The beginner's guitar course is aimed at turning the ABSOLUTE beginner into a decent guitar player. For the younger generation, View our Children's Guitar Courses. Live online guitar courses are also now available!


Contact Us
Kyalami, Johannesburg Guitar 4 All – JOHANNESBURG
Contact Sandy: 083 350 5376
Physical Address: 40 Ash Road, Kyalami, Johannesburg
Irene, Pretoria Guitar 4 All – IRENE, PRETORIA
Contact Val: 079 245 0297
Physical Address:19b Lotus Lane, Irene, Pretoria
How We Teach
You come to class once a week for an hour-long group lesson, over a period of 12 weeks. Select a day and time-slot that suits you. Generally, lessons are repeated twice a week, which offers you the added advantage of being able to attend an alternative timeslot for whatever reasons. This is very convenient should you miss a lesson.
The Guitar4All teaching method
In each class you have two teachers who work with the students, so nobody gets left behind. Don't you worry ­ we watch you like hawks!

The Course CD acts as your "24-hour" teacher when you are away from the classroom. All the techniques taught in the classroom are explained and demonstrated on the CD.

The Course CD contextualises all the lessons we teach in the class, by getting the student to apply a specific technique to a specific song. In effect, it supplies the "playing field" for the students to apply what they have learned from their teachers.
The Course CD acts as your "24-hour" teacher when you are away from the classroom.
The Course CD acts as a permanent reference. It can be used for the revision of techniques at any time.

Because Guitar 4 All courses have the "group dynamic" the individual student works harder during the week, to keep up with his or her classmates. There's nothing like a bit of healthy competition…